Club History

The Half Moon Swimming Club was founded in 1898 at the Great South Wall in Dublin. It was known then as "The Poolbeg Bathers Association". In the years that followed, the name was changed to Half Moon Swimming Club to reflect more accurately the fact that members of the club were participating in swimming competitions held at the time. What is now our clubhouse sits approximately halfway along the Great South Wall, built originally in an area known as Poolbeg, to create a shipping channel into Dublin Port. It was once a station for an army gun battery whose function was to protect the entrance to the port. The gun turret was mounted in a 'half moon' shape, thus lending to the name of the club Consequently, the clubhouse is referred to as 'the Wall', 'the Poolbeg', 'the Battery', or 'the Half Moon'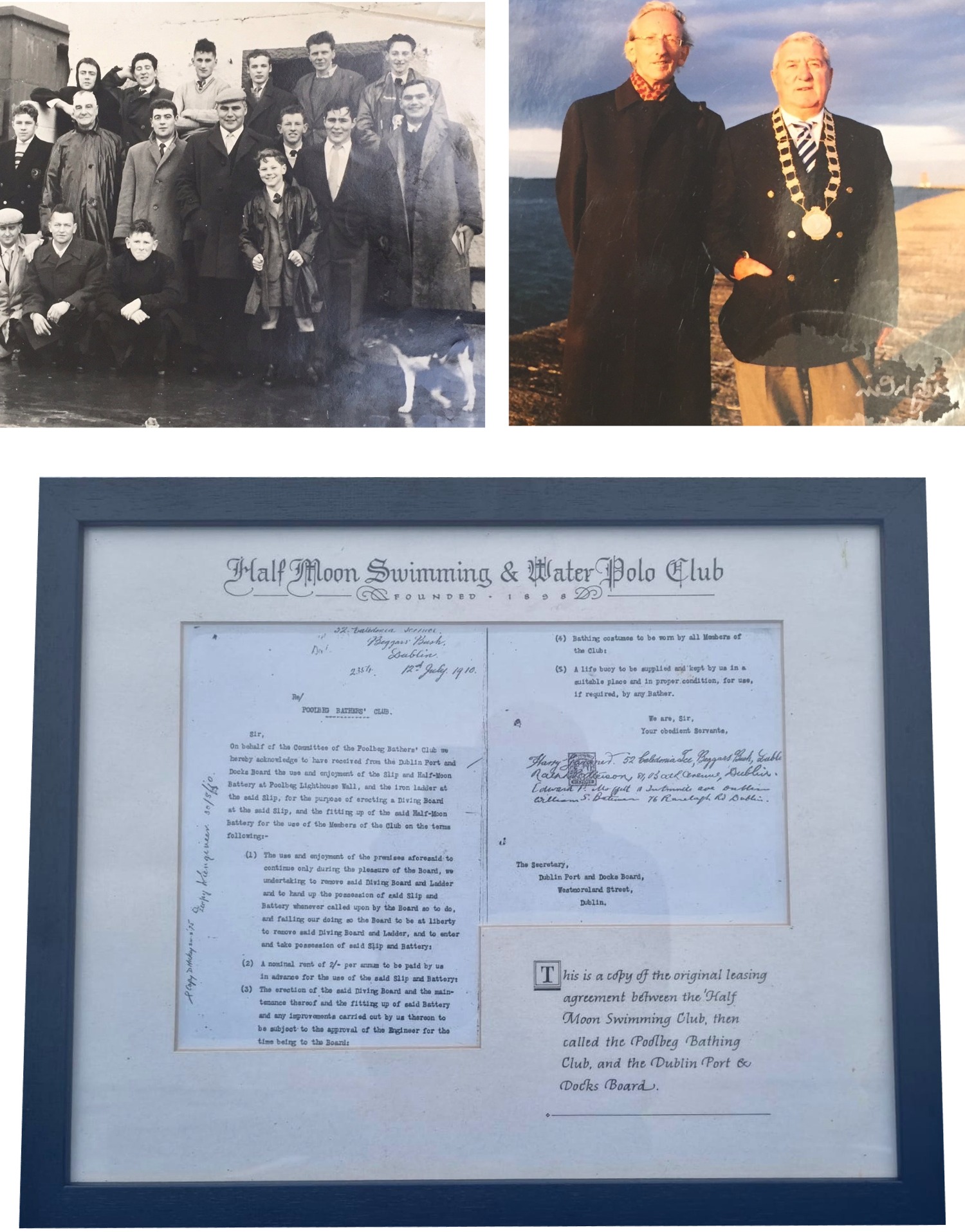 Throughout its formative years the club was active in all forms of aquatic activity including open sea swim races, Irish Swimming Championships, lifesaving, water polo and diving. As the years pasted we have focused on outdoor swimming during the summer months and water polo. The club has a long standing winter swimming tradition which continues to this day on the Great South Wall.
Members have been active in the administration and coaching side of our sports over the years. The late Ben Kealy and the late Fr Simpson S.J. were amongst the founding members of the Irish Water Polo Association in 1964. Ben also coached the Irish Senior Water Polo Team (1974-78), as did David Fitzgerald, who was the Irish Senior Coach from 1998 to 2005. Deceased members, Tommy Dorgan and Liam Byrne were President and Treasurer, respectively, of the Irish Amateur Swimming Association, now Swim Ireland, while the current Swim Ireland CEO Sarah Keane was a member of the club and active water polo player for many years. The late Mick Fitzpatrick was an active member of the Leinster Open Swimming Committee for a long period.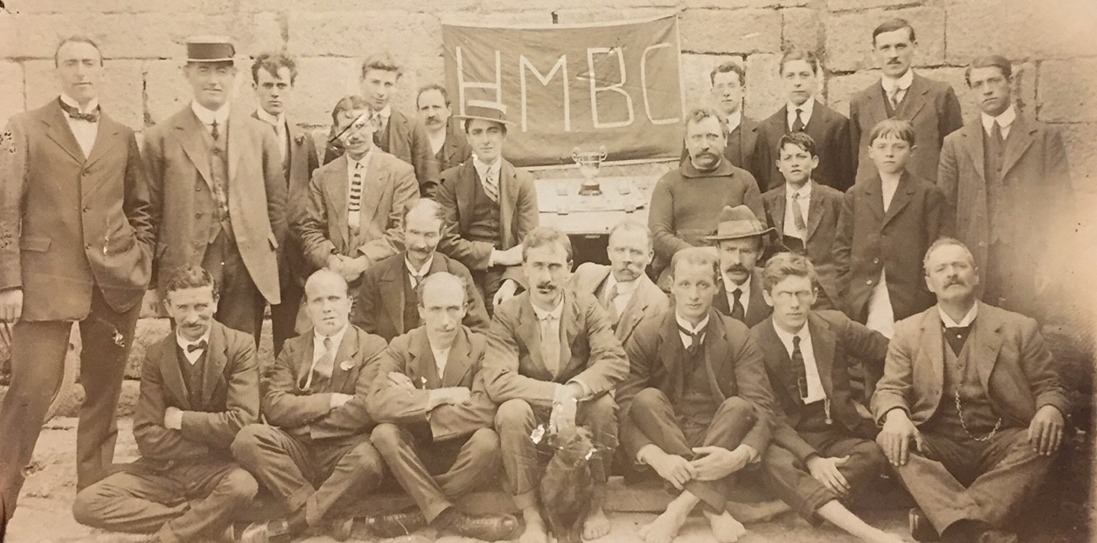 For many years from the late 1980's into the 2000's we ran our own water polo tournament, initially sponsored by Carlsberg, attracting teams from all over Europe to Dublin's Guinness Pool at Easter. Members like Tom Farrelly, Arthur Dunne, Noleen and Philip Kinane, Joey O'Dea, Paul Wynne, Siobhan and Ciaran O'Driscoll and many others ran and developed the event.
The Great South Wall
The approach to Dublin Port had long been plagued by sandbars obstructing the entrance and also by frequent squalls and stormy conditions. To alleviate the situation, in 1716, the Ballast Office (predecessor of the Dublin Port Company) commenced the city's most ambitious civic construction to date. From the harbour at Ringsend to Poolbeg Lighthouse a sea wall of 3 miles (5 Km) in length, the world's longest at the time, was built. Initially the Great South Wall was composed of wooden piles on the outside filled in between with gravel. It soon became necessary to strengthen the walls with granite taken across Dublin Bay on barges from the quarries in Dalkey.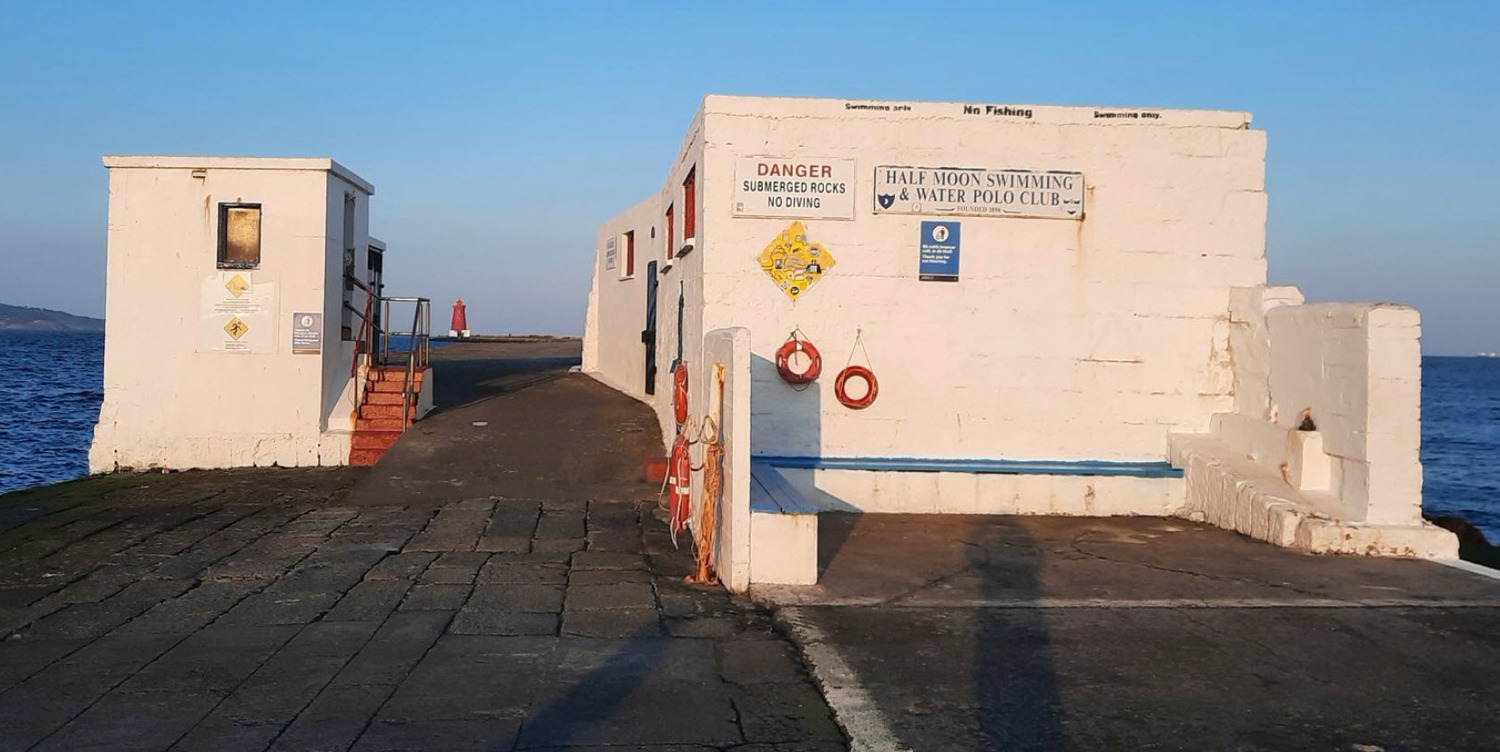 At the Head of the Piles' (the end of the wall) an island of masonry was laid down on which Poolbeg Lighthouse was built. It was ready in 1767 and initially operated on candlepower (reputedly the first in the world to do so) but changed to oil in 1786. The Poolbeg lighthouse was completed two years later. It originally stood alone out at sea but a wall then built back inland from the lighthouse to connect with the existing causeway, a feat completed in 1796 under the direction of Viscount Ranelagh. It was the world's longest sea-wall at the time of its building and still remains one of the longest in Europe.
Club Centenary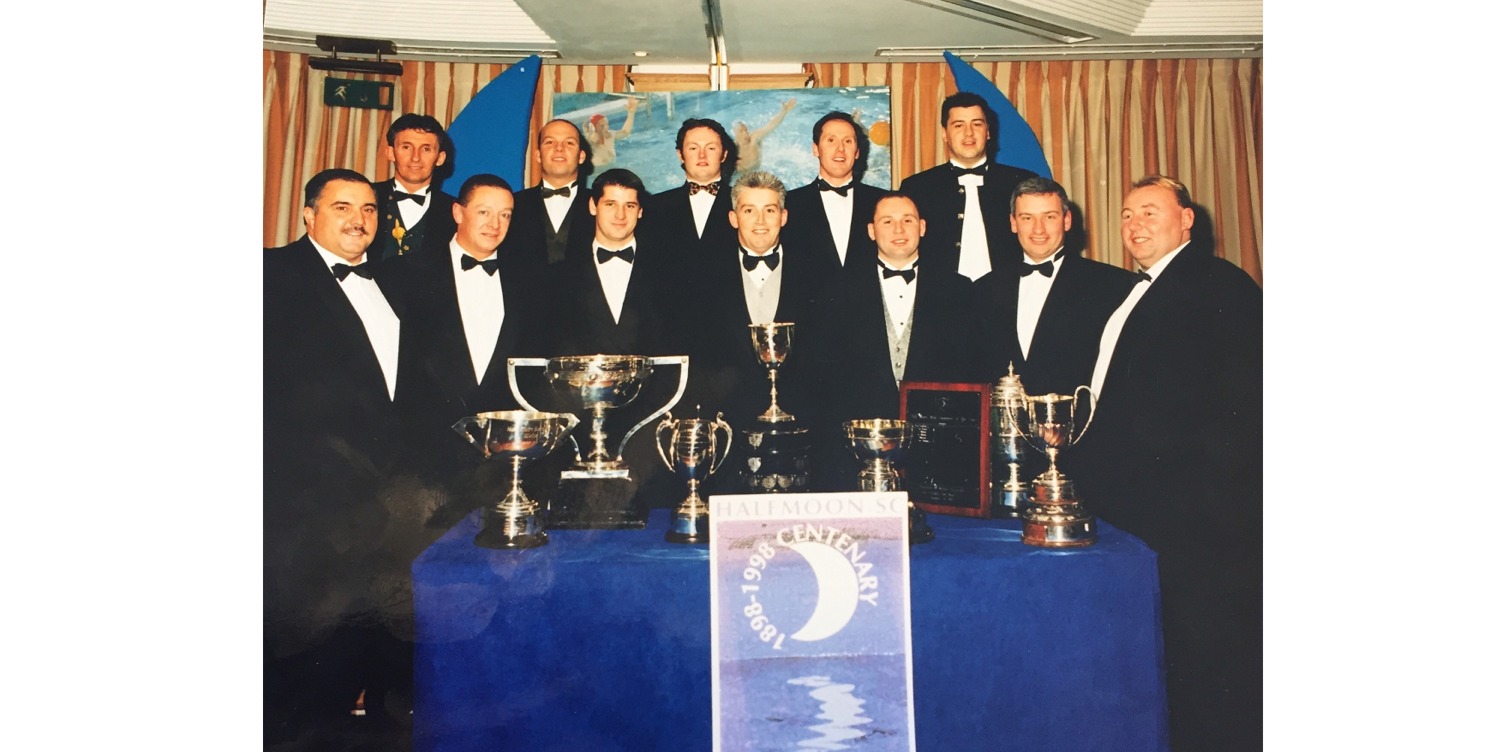 We celebrated our 100th anniversary in 1998 with numerous events throughout the year, including a gala dinner. We intend to mark the occasion of our 125th anniversary in 2023 in the same manner.
Achievements
Open Water Swimming
Three members have completed solo English Channel swims. The late Shane Moraghan, completed this feat in 1999 in a time of 10hrs 23 mins. Pat Manning swam the Channel, also in 1999, in a time of 14hrs 30 mins. Pat Nash swam the Channel in 2001 in a time of 18hrs 04 mins.

Brian McLoughlin and Tony Cruise swam a double crossing of the English Channel in 2008 as part of a 6 person Dublin Fire Brigade relay team finishing in a time of 21hrs 12 mins. In 2022 Hugo Camacho swan as part of a team with his childhood water polo teammates from Mexico, in a time of 11hrs 39 minutes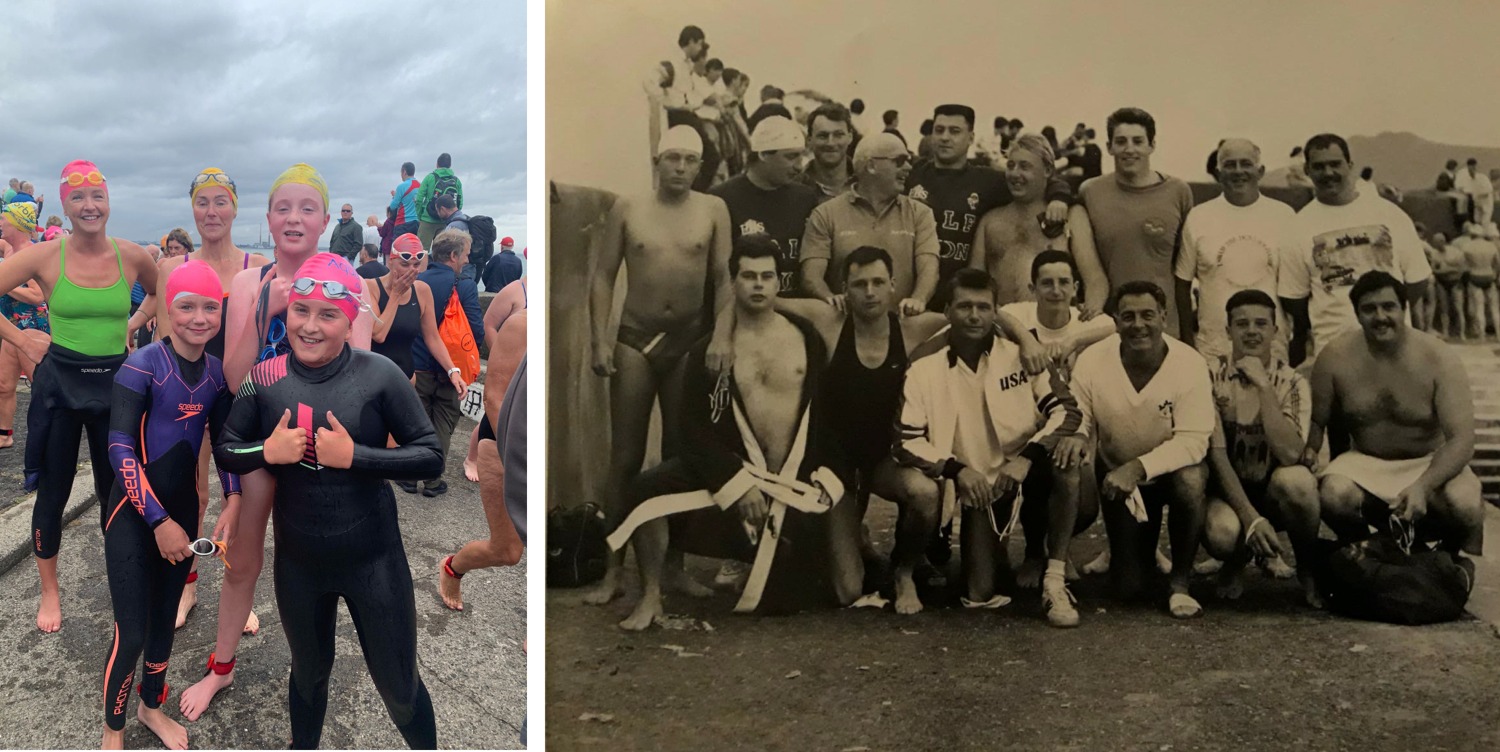 In addition to his Channel Swim, Shane Moraghan completed the "Triple Crown of Open Water Swimming". This comprises the English Channel, The 20 Bridges Manhattan Island Swim (which Shane won on the 15th of August 2016 in 6 hours 52 minutes) and the 32.3km Catalina Channel swim (which he completed on Aug 21st 2017 in 9hrs and 15 minutes)
Dun Laoghaire Harbour Swim Winners
Carol Finlay, Helen Fitzgerald, Paul Emmett, Tom Farrelly, Paul Kealy, Arthur Dunne, Bob Bushell, Shane Moraghan, Brain McLoughlin.
Liffey Swim Winners
P Rafter (1946), G Best (1952), Colm O'Brien (1963), John Mulvey (1969), David Fitzgerald (1970 Crusade), Paul Emmett (1973), Liam Bohan (1974), Jim Mooney (1978), Dermot Hughes (1979), Mick Fitzpatrick (1980), Arthur Dunne (1981,1982), Paul Kealy (1983), Siobhan O'Driscoll (1991). Ciaran O'Driscoll (2013), Paul O'Flynn (2018)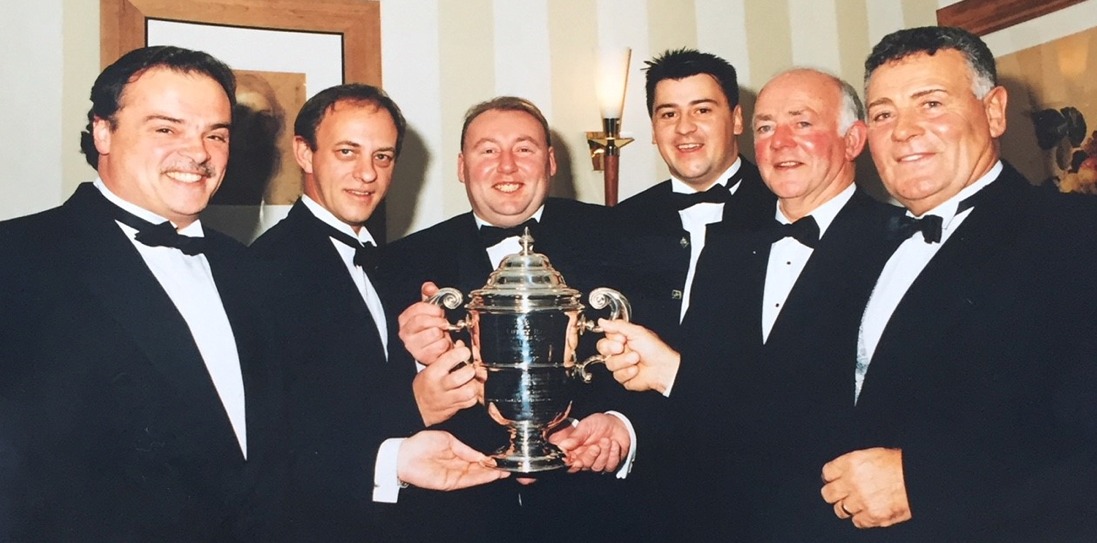 Water Polo
Irish Senior Cup – Men's
1974, 1975, 1986, 1989, 1990, 1991, 1995, 1996, 1997, 1998, 1999, 2000, 2002, 2003, 2005, 2006, 2008, 2009, 2010, 2011, 2013 & 2014
Two member's hold 19 ISC winners medal's, the late Shane Moraghan and Ciaran O'Driscoll.
Irish Senior Cup – Women's
1987, 1988, 1994, 1995, 2005, 2006, 2007, 2008 & 2011,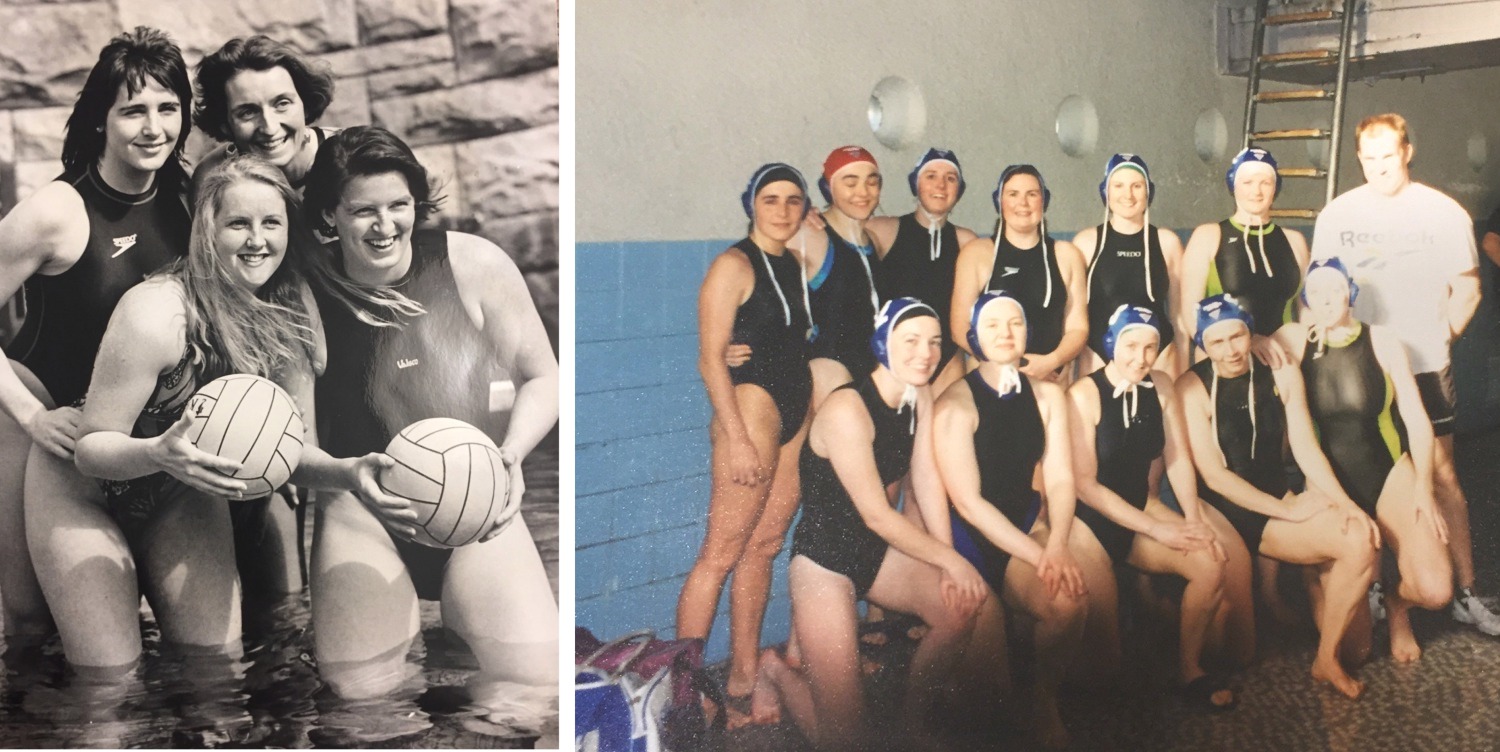 Irish Senior Internationals - Men
Paul Byrne, George Dunne, Tom Farrelly, David Fitzgerald, Val Hickey, Diarmuid Kelleher, Shane Moraghan, Colin Morrissey, Niall Moraghan, Colm O'Brien, Gary O'Brien, Paul O'Dea, Joey O'Dea, Ciaran O'Driscoll, Pat Purcell, David Roche, Jason Stynes, Eoin Fahy, Mark Fitzgerald, Gerry Wilkes, Colum Lavelle, Tom Coughlan
Irish Senior Internationals - Women
Helen Fitzgerald, Helen Prior, Caroline Murray, Gillian Murray, Siobhan O'Driscoll, Annie McMenamin, Mandy Kavanagh, Carol Findlay.
Irish Junior Internationals - Boys
Paul Byrne, Chris Carthy, Paul Carthy, Gerry Dunne, Eoin Fahy, Paul Kealy, Brian McLoughlin, Colin Morrissey, Niall Moraghan, Niall Murphy, Gary O'Brien, Paul O'Dea, Joey O'Dea, Ciaran O'Driscoll, Jason Stynes, Colm Walsh, Paul Wynne, Matthew Morrissey