Sea Swimming
We have a proud tradition of sea swimming in Half Moon. The club has a long standing winter swimming tradition, which continues to this day on the Great South Wall.

During the year we run our own races, for juniors and seniors, with trophies that have been presented to the club through the decades.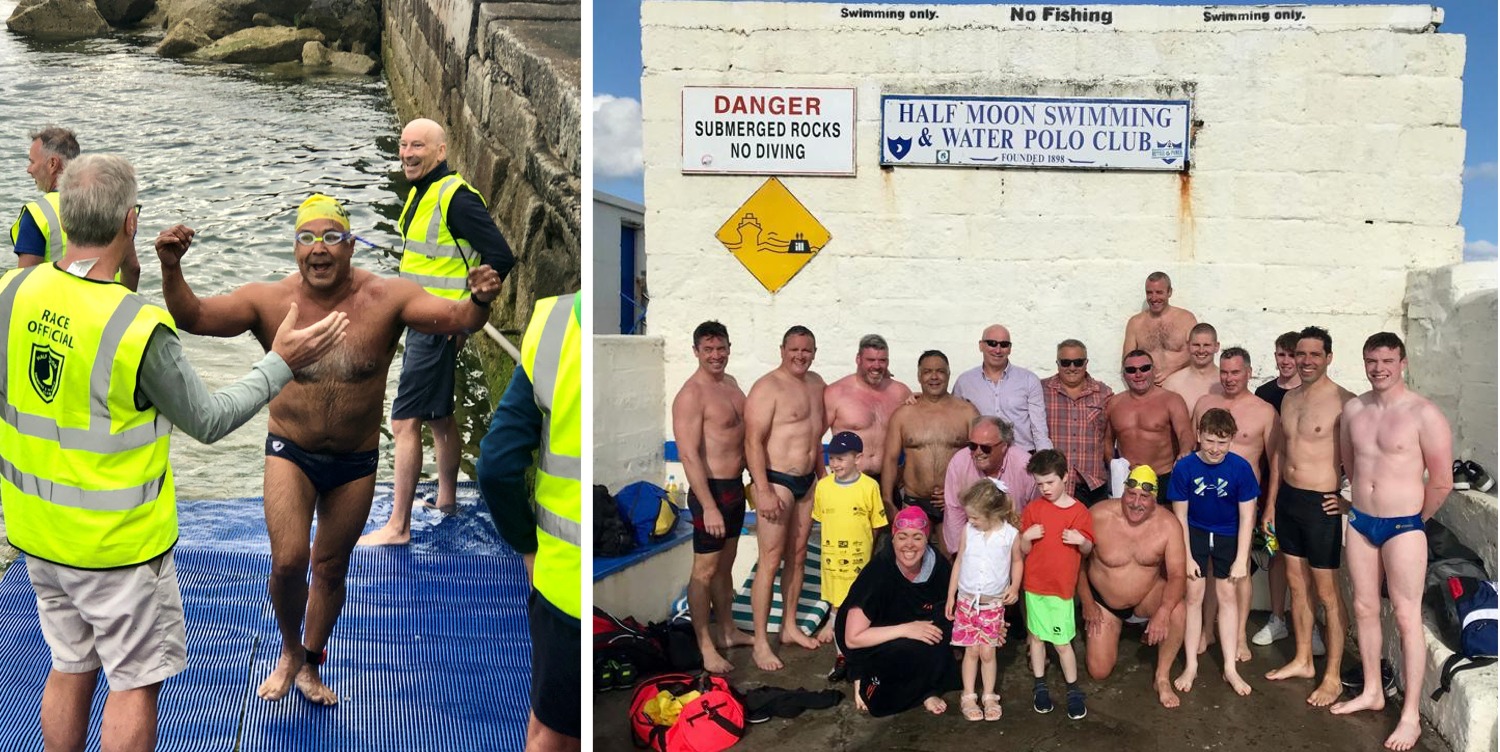 We run our own Christmas Morning swim, a great way to enjoy the festive season.
During the summer months, in conjunction with the Leinster Open Sea, we run four races, for both men and women. All of these races are named after Half Mooners or their families
● The Arthur Dunne at The Great South Wall
● The Kilmartin Cup at Bray Promenade
● The Bob Bushell Cup at Killiney Beach
● The Siobhán McKenna Cup at Bray Promenade
Clubhouse